DIGITAL ICONIC LOOKS
The Digital Iconic designs take the build-up design approach to a new realm; a virtual one.
Similar in many ways to the Physical Iconics, yet incredibly different. These five designs explore the limits of digital collaboration by going through five digital workspaces located across the globe.
The Digital Iconic looks present an alternative way of designing and creating garments in the pandemic reality. iNDiViDUALS took advantage of the digital possibilities of the program so we could escape our situation of limited resources and equipment. Even in the digital world, the iNDIViDUALS designers wanted to create incredible looks that could be recreated in real life, therefore the team used the same design principles that are applied to our Physical Iconic looks: optimistic, crafted and collaborative.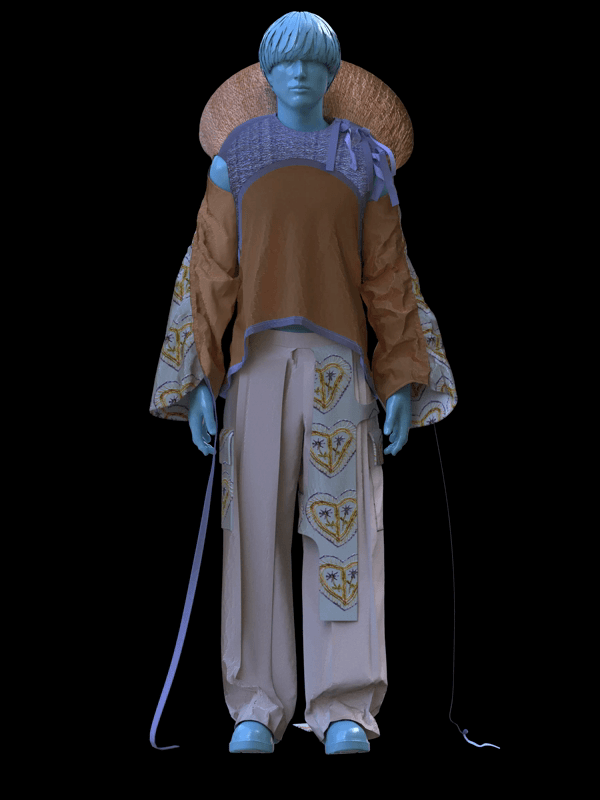 iNDi_i28_ICONIC_DIGI2_DETAIL
iNDi_i28_ICONIC_DIGI2_DETAIL
iNDi_i28_ICONIC_DIGI5_DETAIL
iNDi_i28_ICONIC_DIGI5_DETAIL